Skip to main content
It looks like you're using Internet Explorer 11 or older. This website works best with modern browsers such as the latest versions of Chrome, Firefox, Safari, and Edge. If you continue with this browser, you may see unexpected results.
Collaborative Displays, Collaborative Learning
During Fall 2019 and Spring 2020, the library invited small groups of undergraduate students to curate scholarly book displays around a particular theme in connection with a particular course or program. Books chosen for a display that the library didn't own were ordered by the library. Displays remained up for one month and included student photos and bios, as well as information about the course that the students were taking. The library hopes such displays will generate more student interest in our collection while also promoting the wide range of interesting courses offered at SJU.
Latin American Politics: A Student-Curated Display was a joint project of the students of POL331, Dr. Richard Gioioso, and Catherine Collins, Librarian Liaison to the Political Science Department in Fall 2019.
POL331
POL 331: Latin American Politics (3 credits)
This course addresses the political, economic and social development of modern Latin America. It examines the transformation of traditional authority structures, efforts to promote economic development, and concerns for the consolidation of democracy, adjustment to globalization, and U.S.-Latin American relations. Attributes: Faith Justice Course, GEP Social Science, International Relations Course, Justice Ethics and the Law , Latin American Studies Course, Non-Western Studies (GEP), Undergraduate
Dr. Richard Gioioso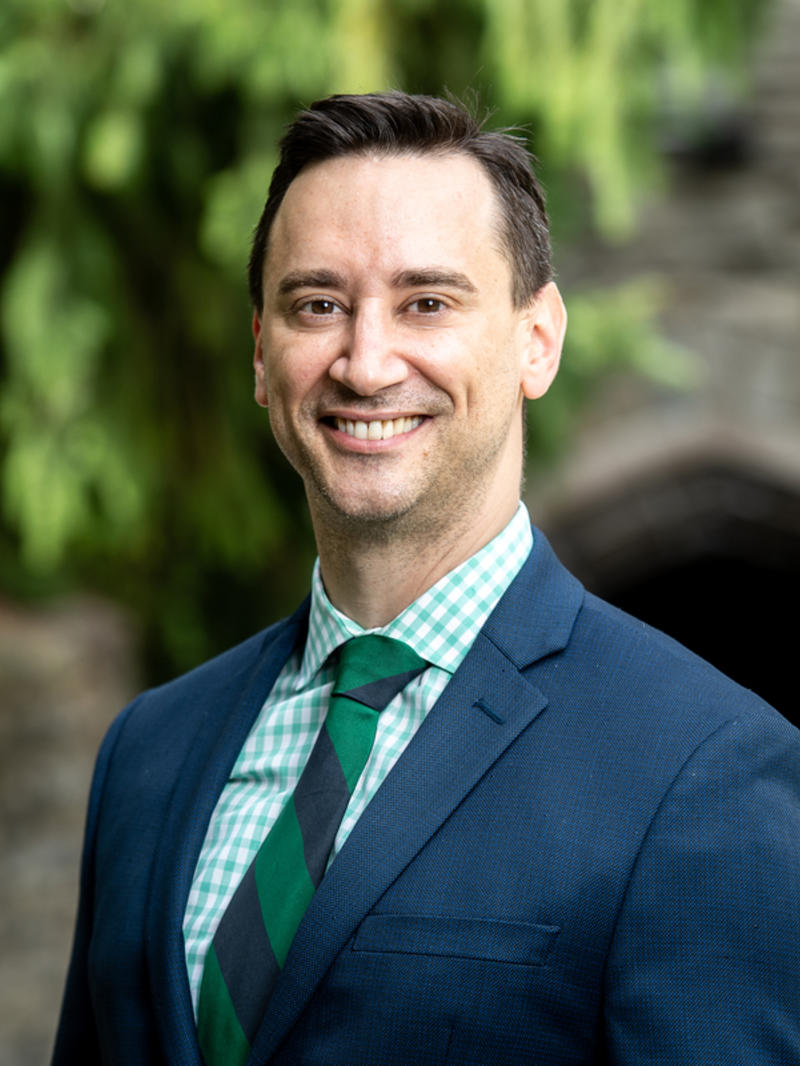 Richard N. Gioioso, Ph.D.
Assistant Professor
Department of Political Science
Director, Latin American & Latinx Studies Program
Librarian
Daniel Holden